WE'RE WELCOMING A NEW CEO: LIZZ MUNDAY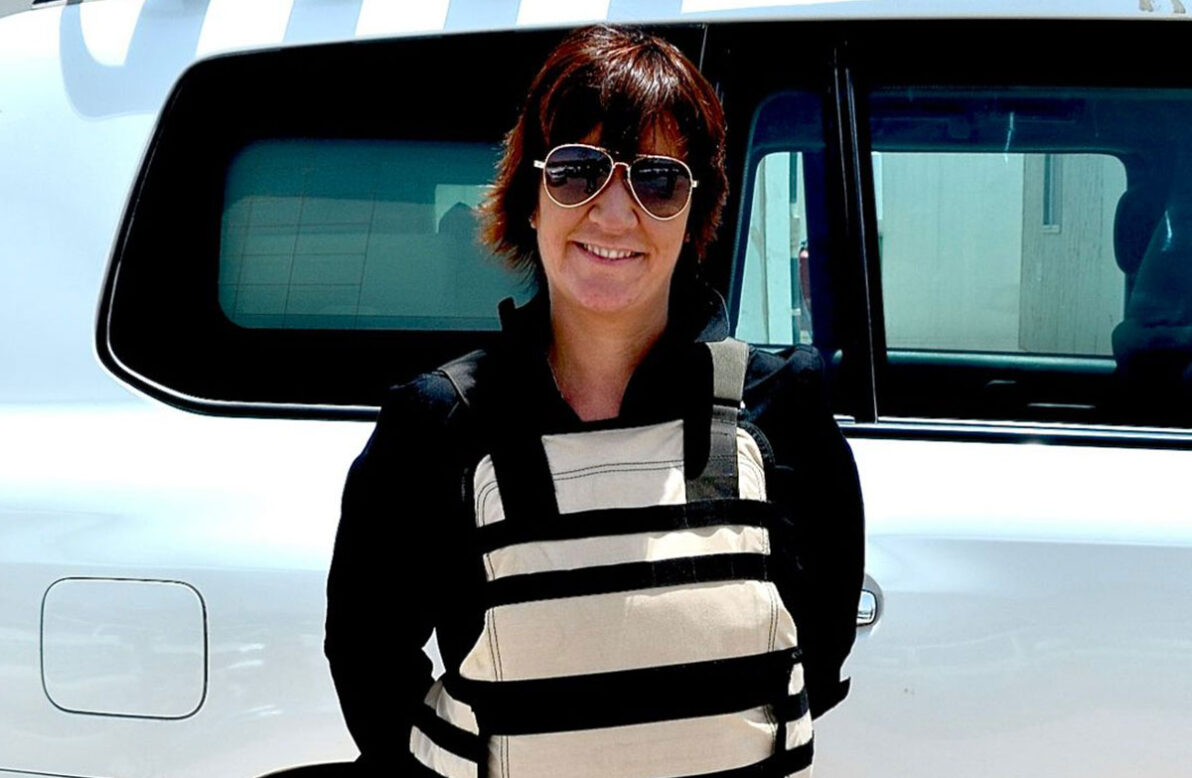 July 18, 2022
United World Schools
4 mins
WE'RE DELIGHTED TO ANNOUNCE THAT LIZZ MUNDAY HAS BEEN APPOINTED AS OUR NEW CHIEF EXECUTIVE.
Lizz is an experienced CEO with a background spanning the international development, health, government and non-profit sectors.
In 1999 she started her executive career with the Royal Voluntary Service, where she rose over a six-year period to the role of Chief Operating Officer. Lizz then went to set up her own consultancy and worked with clients across the government, construction, defence and non-profit sectors.
Lizz left consulting to become COO of the Shaw Trust in 2009, and shortly thereafter was appointed CEO and President of United Health Global Medical, a global organisation offering complex medical support and facilities to organisations and communities. For five years Lizz grew the business by building clinics, hospitals and medical support in the most remote and dangerous parts of the world.
In 2016, Lizz joined Crown Agents, the not-for-profit international development company, as Chief Commercial Officer. During this time, she was responsible for the Complimentary Education programme in Ghana that built schools and supported primary education throughout the most remote and rural parts of northern Ghana and was so successful that the government took the programme nationwide.
In addition she was successful in winning and setting up the DFID 'Safer Schools" programme in Nepal that helped rebuild over 400 schools following the 2015 earthquakes.
"I am excited to look forward to the impact which Lizz will bring to United World Schools as our new CEO, driven by our shared mission to bring a life changing education to children and communities who would otherwise be excluded.
– Peter Taylor, Chair of United World Schools
Lizz brings a successful track record of leadership across business and non-profit sectors, with a particular passion for working in some of the world's most remote communities. 'Welcome to the UWS team Lizz!'
Lizz Munday, incoming Chief Executive, said:
'It is truly an honour and privilege to have the opportunity to serve in this leadership role at such an important and pivotal time of growth and focus for United World Schools. I am inspired by what I have learned so far, the dedication of staff who turn up day in day out in support of the education of children in the most challenging areas of the world. 
The stories that have been shared with me on what we do and why we do it and the difference we make, have given me a glimpse of how our programmes can change lives. I look forward to being part of these stories in the future, working with and supporting our country programmes, individual team members and most importantly the children whom we serve. They are, of course, at the very heart of United World Schools.'