A LEGACY OF CHANGE: HOW ONE SMALL VILLAGE IS CHANGING THE FUTURE OF EDUCATION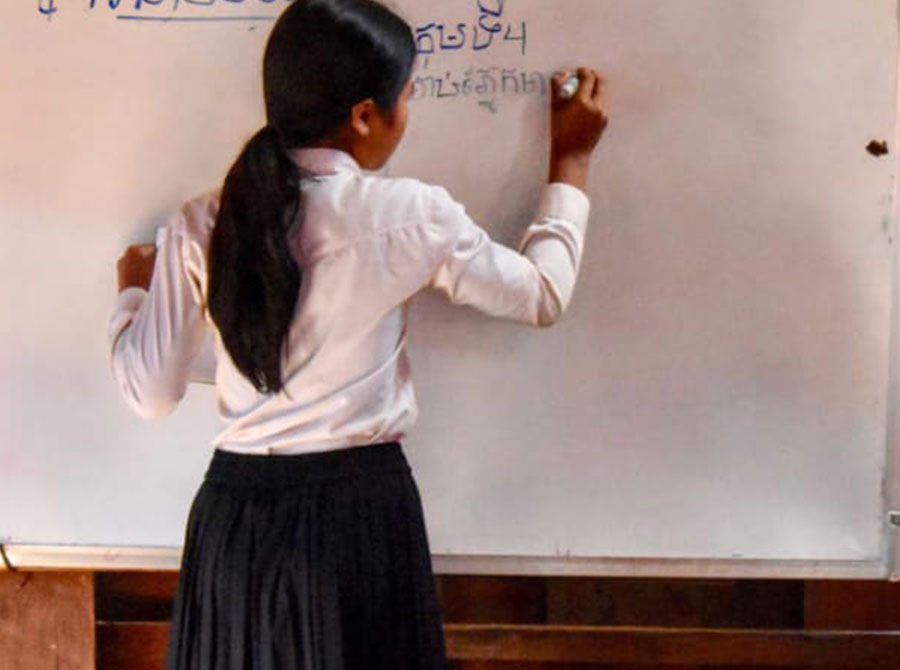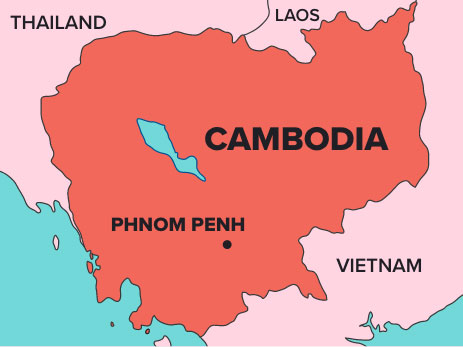 Read the inspiring story of Roy School, Cambodia – one of our Legacy Schools, which will transform lives for generations.
At United World Schools, we work in partnership with local communities and governments, developing new schools over 5-7+ years and then gradually transitioning them to community and government ownership, so that they can become self-run Legacy Schools – part of our Theory of Change which is paving the way for a sustainable future for education. We've worked with the leading consultancy Education Partnerships Group to plan and deliver our schools' transition in a sustainable and effective way. This helps strengthen national education systems, avoids building a culture of dependency and empowers local people to be leaders… all whilst giving UWS the ability to open new schools in unreached communities across the globe.
Thanks to the hard work of the Roy community in Cambodia and the dedicated support of UWS staff and teachers, we've recently transitioned Roy School to become a Legacy School. This is their story.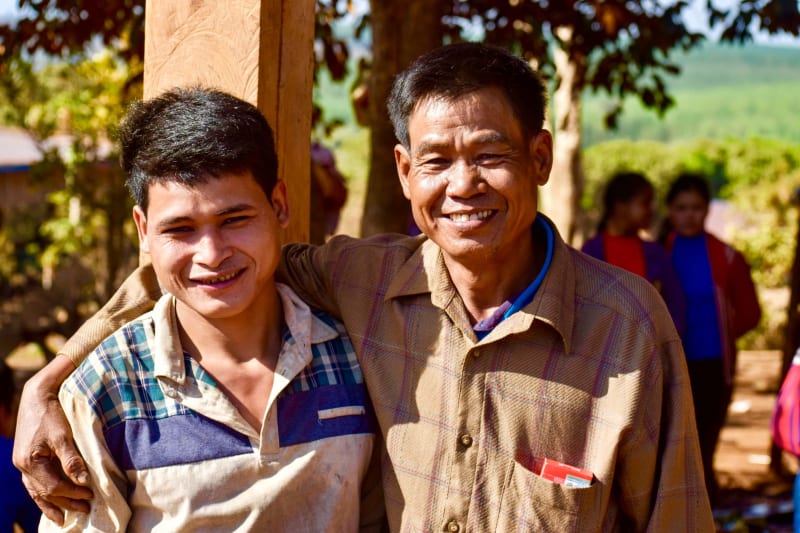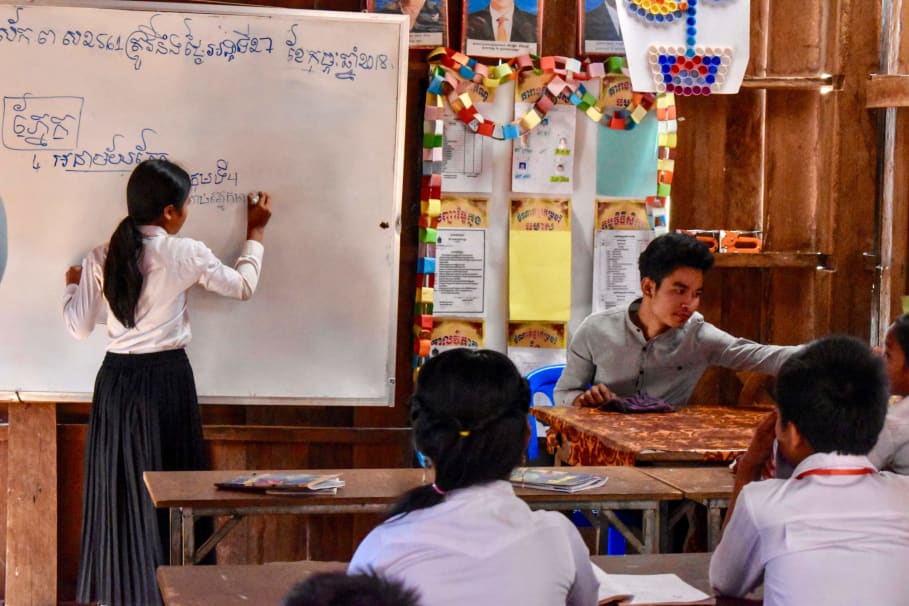 "There has been a huge transformation in the Roy village since this school was established. Now, the students are more thoughtful and they have their parents' support to stay in school more than previous generations"
– Roy School's Headteacher, Mr. Chom Nop
Roy School: A Legacy of Change
Recently, we transitioned our first 5 schools in Cambodia – including Roy School – from being run by United World Schools to becoming Legacy Schools run by local communities and governments, with on-going membership of the UWS Legacy School community. Roy School is located in a rural village in the Ratanakiri Province of Cambodia.
We built UWS Roy School back in 2012, with 197 children enrolling in our first year. Since then, Roy School has fast become one of the cornerstones of the local community. In the face of challenges inevitable with introducing a culture of education for the first time into a community, such as near-universal illiteracy and sporadic initial attendance, Roy School now has an academic pass rate of over 80% for their students. This is a huge achievement for a community which has never had access to education before. Not only do children get a great education, but they also play with their friends, learn to grow food in the school vegetable garden, borrow books from the school library and more.
"There has been a huge transformation in the Roy village since this school was established. Now, the students are more thoughtful and they have their parents' support to stay in school more than previous generations," says Roy School's Headteacher, Mr. Chom Nop. "I've noticed that my Grade 6 children (11-12 year olds) are less likely to drop out of school to get married than they were before."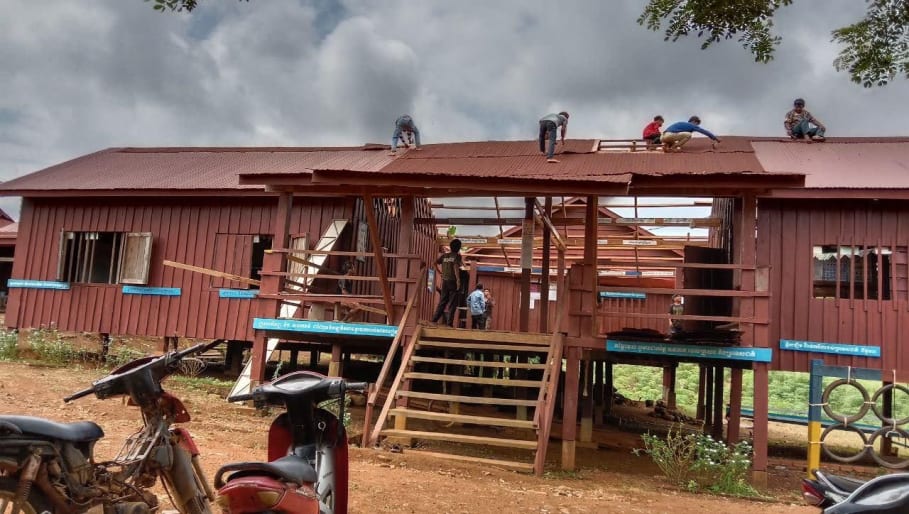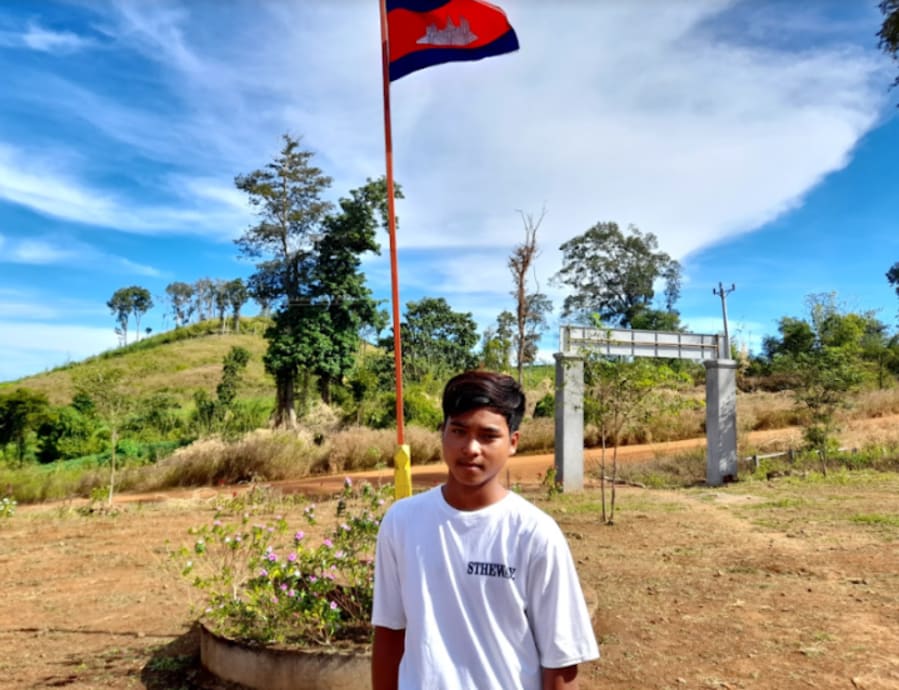 Most of the children in Roy Primary School are now going on to secondary school, to get a higher education and work to achieve their aspirations. 12-year-old Vithu has attended UWS Roy School from Grade 1 all the way to Grade 6, and he's now going to continue his studies at Kes Chong high school.
Vithu has fond memories of Roy School; from reading the new storybooks that UWS stocked the library with each year, to learning to play new sports with his friends, to coming first in his class in Grade 4 and 5.
"My teachers, Mr. Sok and Mr. Nop, are my role models," says Vithu. "Whenever I needed help, I could ask my teachers. They always helped me and gave me extra lessons. I want to become a great teacher just like them one day."
With its strong team of teachers, an excellent School Support Committee and great school management team, Roy School was well positioned to transition being self-governed, becoming a Legacy School. The UWS team worked alongside the school, the Cambodian government and most importantly, the local community, to facilitate the transition process.
Our team worked to connect the school management team to the local authorities so that the school can receive annual funding from the Cambodian education sector, as well as support in all other areas. We facilitated introduction meetings with the relevant authorities, supporting and guiding the school throughout. We also made all necessary repairs to the school in advance, so that there would be less complications for the school management. For the first year after the transition, UWS' Education Officers will visit Roy School every quarter to support the team. Roy School has also become a member of the growing UWS Legacy School community.
The transition from a UWS School to a Legacy School can be challenging, but the Roy community came together for the students. Team UWS will continue to support the community staff and teachers as they take the full running of the school into their capable hands. We have no doubt that they will continue to inspire students and transform their own community for years to come.
True change takes time, dedication and the hard work of entire communities. The Roy village have taken the support of UWS and run with it, with children like Vithu right at the forefront of a transformation which will be felt for generations.