MEET THE TEAM: UWS LIBRARY OFFICER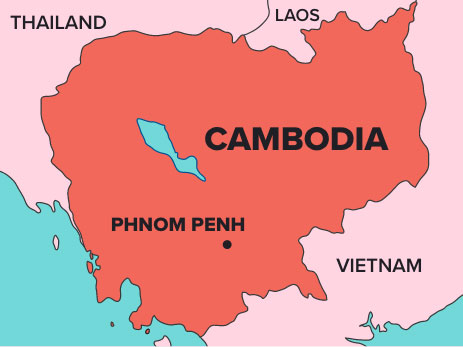 Phou Nakcy works in our libraries and dormitories in Cambodia. Every UWS school has its own library and Nakcy works hard to make sure that each of our Cambodian students experiences the joy of reading.
How long have you been working for UWS?
I have been working for UWS for four years now. Before I was working here, I was actually a teacher in a school and I also worked for a company.
Why do you think education is important?
I think education is very important, especially for the children in the really remote villages where we work. They can improve their knowledge and they can learn more about the society they live in.
And, can you tell us a bit about the work that you do day to day?
Most days, I travel to the villages and go into schools to prepare the library so it is interesting and interactive, so the children want to go to read books and stories during break times. It is a space that they can really learn in, even outside of lessons.
Why is being able to read important?
When children can read and write they can learn from the stories. Reading is a skill which opens so many doors. When children can read they can use electronic tools such as computers too.
How do you think this will help to change communities?
When children can read and write it can change their social standing. If they are able to read they can engage in the community and they can help to develop where they live. Take agriculture. When students learn about this from books and from the internet, they can take this knowledge back to their communities and teach their families how to plant and grow different things. A lot of the older generation in communities cannot read, and a lot of them cannot even speak the national language so it is important to give the younger generation these skills.
Finally, do you enjoy working for UWS and why?
I love UWS with my whole heart and I am so happy to work here and with the children in the communities. I really really love it so much. My favourite part of the job is decorating and preparing the libraries to help to actively engage the students.
We can only work with talented staff like Nakcy thanks to your support. Donate today and help us give more students the gift of reading.