CONCULTURES HOSTED THE FIRST RUN4EDUCATION EVENT, A STUDENT INITIATIVE BY FIVE SCHOOLS IN BERLIN SUPPORTING UNITED WORLD SCHOOLS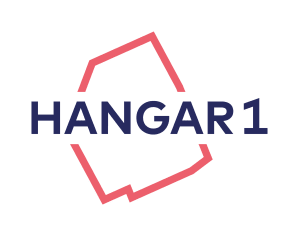 When: 12pm to 3pm, Friday 7th October 2022
Where: HANGAR1, Berlin Tempelhof
Who: The first united CAS-Activity for all 11 grade students of
Berlin International School, Berlin Metropolitan School, Berlin Cosmopolitan School, Berlin-Brandenburg International School, and Berlin British School initiated and run by a student-team across five schools, - that's 250 students running for education
What: Students had the chance to run as many laps as possible at the former airfield HANGAR1 of Berlin Tempelhof in 45 minutes.
Fundraising Target: We're aiming to raise €50,000 from student fundraising and corporate sponsorship to help educate children in some of the most deprived areas of Nepal.
Just 100 euros could educate a child at a UWS school for an entire year!
WE RUN, THEY LEARN
---
HOW YOU CAN DONATE:
You can donate by transferring money to ConCultures Germany account:
IBAN: DE31702501500010424760
BIC: BYLADEM1KMS
Bank: Kreissparkasse München-Starnberg-Ebersberg, Sendlinger-Tor-Platz 1, 80336 München, Germany
Purpose: UWS R4E, School, Donor Name and Address
DONATE NOW
---
LET'S HAVE FUN, RUN AND FUNDRAISE
The time to act is NOW! Let's unite and make a difference we can all be proud of.
We're really excited to launch our first ever Run4Education event and we hope you'll be part of it.
All 11th graders, we need you! Let's launch the first RUN4EDUCATION together as a KICK-OFF for equality and education for all!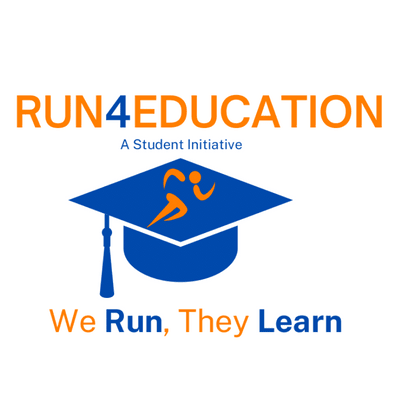 Run4Education Team:
The first RUN4EDUCATION is initiated and led by a young pioneer- team with the support of ConCultures, Germany. We are a student body across all five schools in Berlin, passionate and dedicated to help create a better world.
Run4Education Goal:
This year we are supporting United World Schools' programme to prevent school dropout following the pandemic and girl's education in Nepal. Nepal is one of the poorest countries of the world. In areas where United World Schools work, communities struggle to survive through farming and are affected disproportionately by climate change. Education is the key to unlocking a better future for these communities.
All funds will go 100% via ConCultures Germany to United World Schools, an education NGO creating inclusive quality education for communities without schools following the 17 Sustainable Development Goals. Together, we are transforming the lives of children from the most remote and marginalized areas of the world, where schools have never been before.
Why Run4Education:
Because education is the key to tackling all challenges our planet is facing, from climate protection and poverty to world peace, according to the UN. We decided to focus on the topic of education as we believe it is unjust that education is distributed unevenly across the world. The right to education is one that should be accessible to everyone, not only those, like us, that were privileged enough to be born in developed areas.
Due to prolonged school closures over the Covid-19 pandemic, UNESCO warns that more than 11 million girls are at risk of dropping out and may never return to school. And did you know that investing in girl's education is one of the most effective solutions in breaking the cycle of poverty? If the mother of a child is educated, that child is 50% more likely to be sent to school.
Run 4 Education Voices:
"I'm really excited to be running this event. I believe it is vital that our students are empowered to take action to help other children in Nepal get an education. The positive impact to young people here in Germany as well as in Nepal is a win-win situation." Amelie von Borries, ConCultures (CEO).
A message from Run4Education student leaders:
A message from Surya Karki, UWS' Nepal Country Director, Surya Karki:
With sincere thanks to:

Booking for this event has now closed.
WHEN
Start: 4th October, 2021 at 10:00am
End: 4th October, 2021 at 11:00am
WHERE
Online

We were very excited to be able to speak at World Education Week about transition and sustainability.
The event was hosted by UWS Global Programmes Director Peter Campling and we had a series of engaging speakers including…
Sitha Nan – UWS Cambodia Country Director
Nim Porleak - UWS Jongra School Headteacher
Pisey Soy - UWS Cambodia Communications Officer
Hannah-May Wilson – Director of Strategy & Partnerships at Education Partnerships Group (EPG)
---
During the live event, we presented our transition model from Jongra School that was one of the first schools to be transitioned to a self-run UWS Legacy School, supported by the local community and the government. First opened in 2014, UWS Jongra school has been running successfully for 7 years and has proven itself to be ready for UWS legacy school status.
The speakers discussed what transition is, how to prepare schools and the steps taken to ensure the schools are not negatively impacted by the process. Local people offered their perspectives on the impact of the school on the students and broader community, and their feelings about their new status as a UWS Legacy School.
---
If you missed this event then check out the video we showcased from Jongra School below!
Booking for this event has now closed.
WHEN
Start: 6th July, 2021 at 12:00pm
End: 6th July, 2021 at 1:00pm
WHERE
Online
Our remote communities in Cambodia, Myanmar and Nepal are at most risk of the potentially devastating effects of climate change, affecting their livelihoods and the education of young people. Our vital work in education is supporting communities to prepare for climate related disasters to ensure as many children as possible can attend school.
The event was hosted by Tania Bryer, executive producer of the critically acclaimed series CNBC Meets. We had an expert panel of business and sustainability leaders. Our panellists included...
Surya Karki - UWS Nepal Country Director
Paul Polman - Co-founder and Chair of IMAGINE
Marisa Drew - Chief Sustainability Officer for Credit Suisse and the Global Head of the Sustainability Strategy, Advisory & Finance Group (SSAF)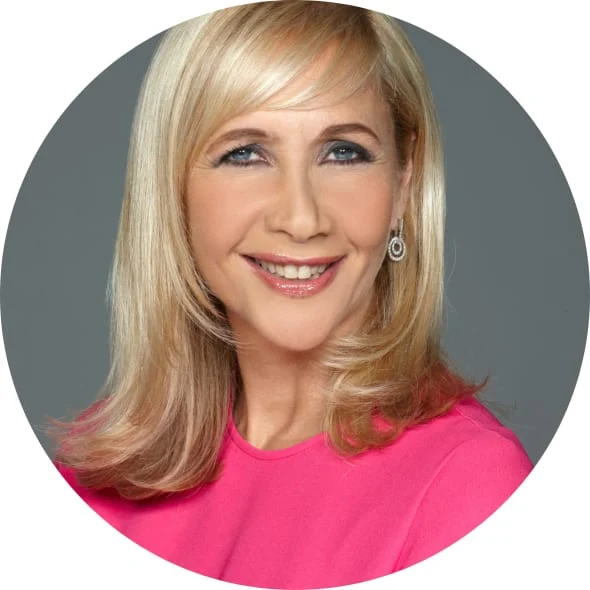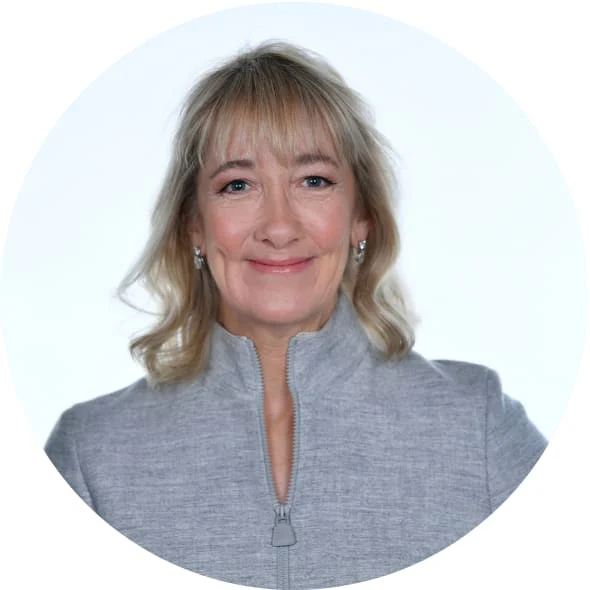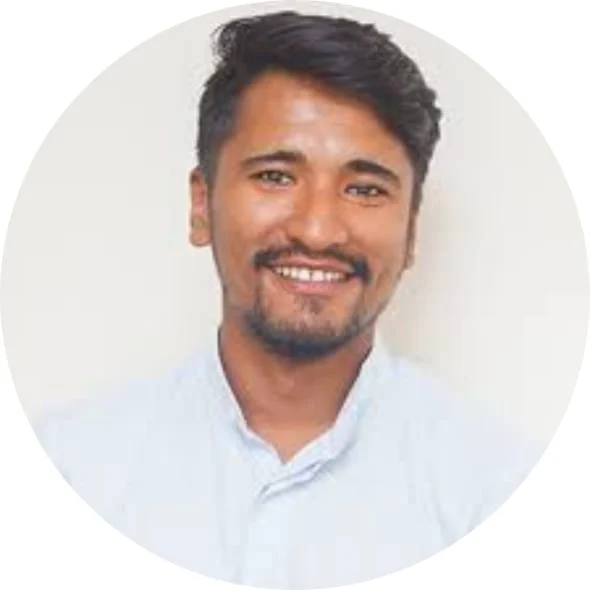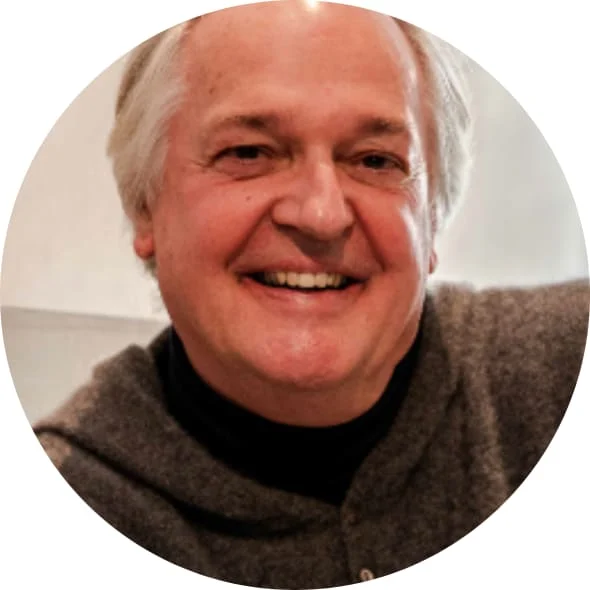 The panellists engaged us with their interesting views on the the intersection of climate change and education, and what they mean for remote and rural communities. Within this, they explored the critical role that business and philanthropy can play in addressing these challenges.
Watch our highlights from the Climate Change and Education event below.
Booking for this event has now closed.
LONDON, June 28, 2021 – The Drum and Shutterstock, today, are launching "The 180 Challenge" in the industry to support United World Schools (UWS), an organization dedicated to providing a free quality education to children in some of the world's poorest regions. The unified goal is to create and execute an important fundraising digital campaign that encourages the public to #pulla180.
Through a dynamic and visually led digital campaign the public will be asked to #pulla180 by doing any activity they like; from running 180k, or baking 180 cupcakes, to doing 180 dance moves on TikTok. Nothing is too simple or too wacky.
The 180 Challenge is inspired by the story of 6-year-old Amir who before Covid-19 had to walk for 180 minutes to and from school every single day: that's three hours of clambering up steep hills and through dense vegetation, with the risk of landslides during the monsoon. United World Schools is working hard to build and develop schools closer to children like Amir so education is more accessible. In his region of Nepal, less than a third of the population completes primary school, keeping children in remote and marginalized communities trapped in a preventable cycle of poverty and illiteracy.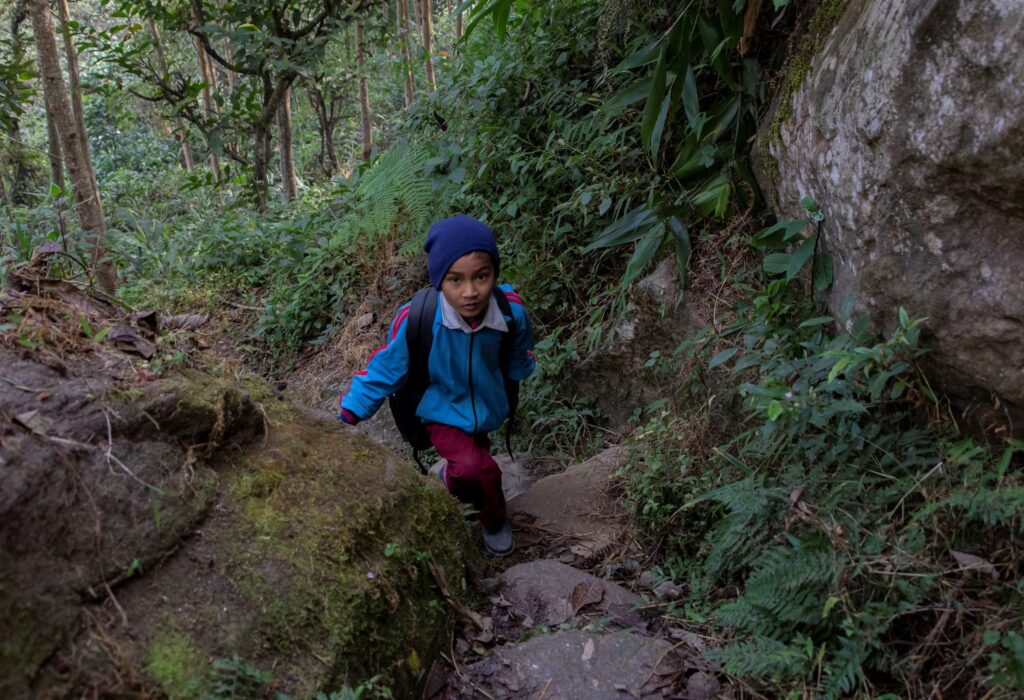 Right now, Covid-19 is threatening education in Asia. Across the world, 59 million primary-aged children are already missing out on education, and the rapid spread of a new Covid-19 variant means that accessing a safe, quality education is more difficult than ever before. Now Amir's school is shut completely, and his lessons are being taught on the radio. Just £10 ($14) could provide a child from a remote area of Nepal with a radio to keep them learning through radio lessons.
The 180 Challenge will be inviting corporates, schools, influencers and the general public to take part in a fundraising initiative to raise £50,000 ($74,500) and help deliver accessible, quality education to children like Amir.
Tim Howarth, CEO of United World Schools (UWS) said: "Every child deserves the opportunity to go to school. Through developing schools, training teachers and empowering local communities, UWS gives children like Amir the opportunity to access quality education, and a chance to live #HappilyEverSmarter.
"We are thrilled to have The Drum and Shutterstock driving the 180 Challenge. Together we will make going to school a reality for thousands more primary-school-age children, many for the very first time in their lives."
The Drum's managing director of events, Lynn Lester said: "The Drum is about providing global solutions and there are few problems that require more attention than educating the children of the world. We were incredibly excited and humbled to take up this mission - and look forward to seeing the roll-out of what we aim to be a lasting, impactful, and results-driven campaign. If the last year has taught us anything, it's that marketing can really change the world and this year, we want to keep that momentum going by spreading goodwill. And that's why we are supporting UWS – a small but impactful charitable organization that truly makes a difference."
"We realized immediately the importance of The UWS 180 Challenge, and how its themes of philanthropy and social impact echo the collective spirit at Shutterstock," said Aiden Darné, Global Head of Shutterstock Studios. "Harnessing the power of storytelling, and our global reach working with brands and creatives from all over the world, we are proud to play a part in amplifying this meaningful mission."
The 180 challenge will launch on Monday, 28th June and will run until Friday 29th July. The challenge is part of a wider UK Aid Match campaign where the government will double any donations to United World Schools before 29 July 2021. To get involved visit https://www.unitedworldschools.org/the-180-challenge
Ends
Notes to Editors:
For more information, spokespeople from UWS please contact:
Karen Garvin [email protected] 07971 576917
For more information, creative and spokespeople from The Drum please contact:
Lynn Lester [email protected]
About Shutterstock Studios
Shutterstock Studios is a complete end-to-end creative solution provider that produces a global high quality library of daily fresh content, brand storytelling and more through its proprietary network of producers, cinematographers, animators and storytellers. The team of talent will be tasked to use Shutterstock Studio's full range of capabilities and services to assist in the creation and execution of the brief.
About The Drum
About The Drum
The Drum is the global solutions source for a marketing, media and advertising industry in flux. The Drum has 1.2 million engaged global readers and key offices in London, New York, Singapore and Glasgow Scotland. We offer actionable insights and inspiration focused on key topics including innovation, e-commerce, CX, creativity and media. Visit TheDrum.com. The Drum: problem solved.
About United World Schools
United World Schools (UWS) develops schools in some of the most remote, impoverished villages in the world. UWS works with local communities and champions inclusive, innovative and sustainable education, including remote learning during the Covid-19 pandemic. Since 2008, UWS has developed over 250 community schools and trained 1,000 local and government teachers and reached 43,000 children in Nepal, Myanmar and Cambodia with a life-changing education. UWS is a 2019 WISE Award Winner for educational innovation, and a 2020 UNESCO King Sejong Literacy Prize winner for ethnic minority literacy programs.
About The UK Aid Match Campaign
From 29 April to 29 July 2021 for every £1 you give to United World Schools the UK government will match your donation by giving another £1. All donations will help children from very remote communities access education across Asia. UK government funding will go to UWS' programs in Nepal to help over 8,000 out of school children in some of the most remote areas go to primary school for the very first time. Donations from the British public will be spent across all UWS' education programs in Nepal, Cambodia and Myanmar.
United World Schools (UWS) aims to raise £2 million with Happily Ever Smarter to build, resource and equip 70 new schools, train 375 local people as community teachers and reach 10,000 more children, with education.
Join the 180 Challenge and help us turn children's lives around through education.
Across the world, 258 million children are already missing out on education, and Covid-19 has put even more children's education at risk like never before.
Can you help us pull a 180 on the education crisis, and turn things around for children with no access to education?
How to get involved
Pull a 180 by doing any activity you like - anything from running 180k, to knitting a 180cm-long scarf, to holding a virtual danceathon with 180 of your friends from school or work!
Whatever your age or ability, this is the challenge for you. Choose any activity you like for your 180 challenge.
To get involved, simply choose your #180Challenge, click the button below, set up your fundraising page and complete your challenge!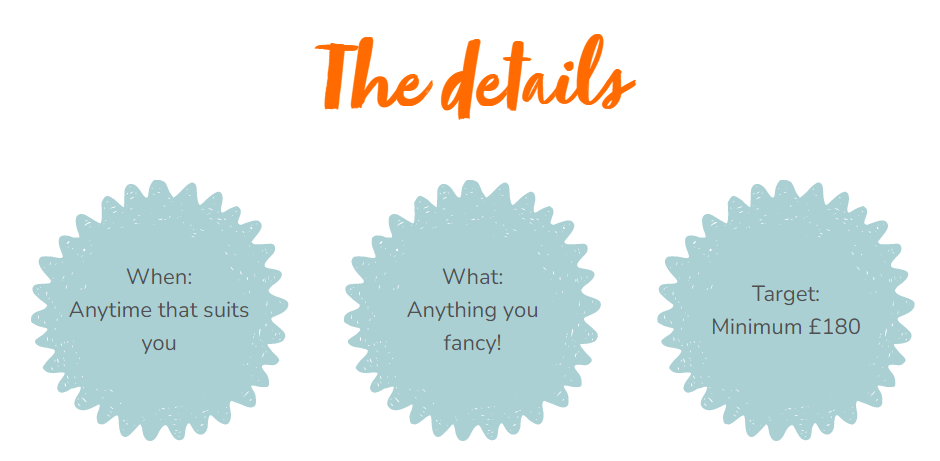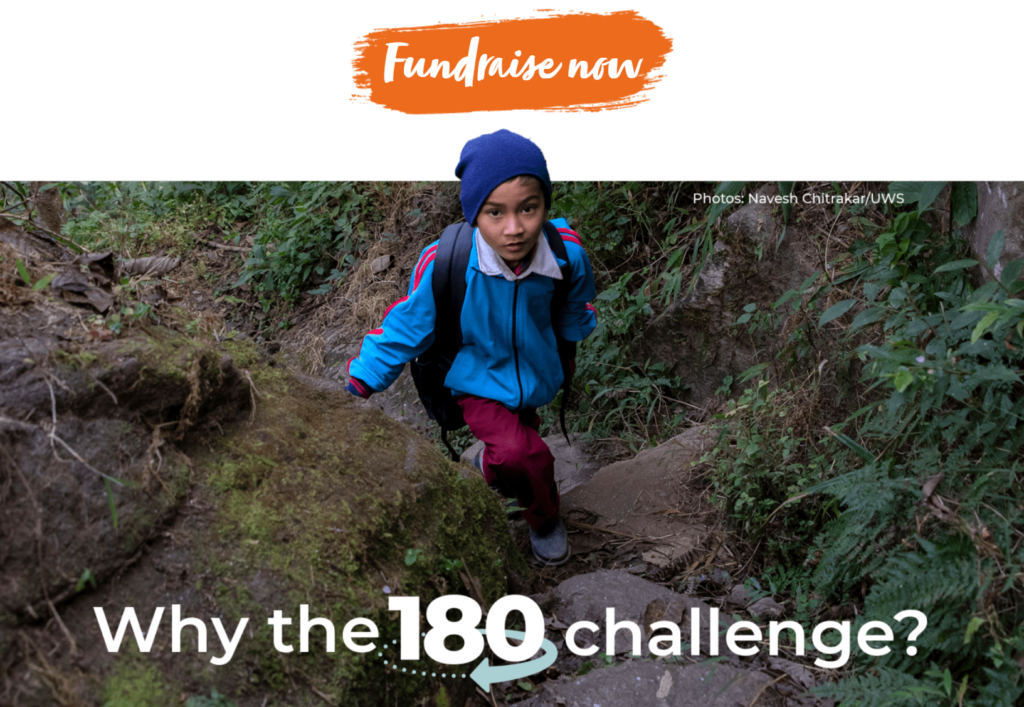 Before UWS built a school near 6-year-old Amir, it took 180 minutes for him to walk to and from school every day.
In the region of Nepal where Amir lives, less than a third of the population completes primary school, which keeps those most marginalised trapped in a preventable cycle of poverty and illiteracy - and due to COVID-19, accessing a safe, quality education is more difficult than ever before.
Every child deserves the opportunity to go to school. Through providing distance learning, building schools, training teachers and empowering local communities, we can help children like Amir get an easily accessible education. Together we can make going to school a reality for thousands of primary-school-age children, for the very first time in their lives.
Help turn Amir's life around. Pull a 180, and help transform a child's future for the better.
Our Secret Sale offers an exciting opportunity to win an original artwork by one of the UK's most treasured illustrators - and help more children to live 'Happily Ever Smarter'.
Axel Scheffler, Debi Gliori, Emily Gravett, Emma Chichester Clark, Guy Parker-Rees, Jackie Morris and Ohn Mar Win have all created beautiful illustrations inspired by some of the bright and determined students United World Schools is working to support.
With a strictly limited run of just 100 raffle tickets, you have a unique chance to win a beautifully framed original artwork by one of these much loved illustrators. Runners up could also win a drawing by a student from a UWS school in Nepal depicting their 'dreams for their future'.
Tickets cost £250 each. With the UK government doubling all donations until 29 July 2021, each sale will raise enough to train a new UWS community teacher who will teach around 50 students a year!
Our Secret Sale is now closed - thank you to everyone who bought a ticket.
We will be announcing the winners soon via email, watch this space!
In August, we convened a panel of education leaders and UWS team members to discuss the shape of the education landscape. They shared their insights into delivering lessons during school closures, the innovations across the sector and their hopes for the future of students around the globe. These are a few of the key points we took away from the webinar.
THERE ARE A LOT OF CHALLENGES WHEN IT COMES TO DISTANCE LEARNING IN MYANMAR
Dr Kay Khaing Win, UWS Myanmar Director, updated us on her team's work continuing education during lockdown. For Kay, it hasn't been as simple as Zoom lessons and virtual homework. Very few of the communities we work with have access to radios, phones or the internet. On top of this, ten different languages are spoken throughout the regions we work in and with no education themselves, parents are unable to homeschool their children. We've had to develop innovative methods to support children during this time, including socially distanced lessons via loudspeakers.
THE LONGER VULNERABLE CHILDREN ARE OUT OF SCHOOL THE LESS LIKELY THEY ARE TO RETURN
Those who were already disadvantaged before the pandemic are more likely to be left behind during Covid-19. Rebecca Curley, UWS Education and Inclusion Specialist, explained:
'Children with disabilities, children from ethnic and linguistic minorities and those from the poorest households are often the hardest hit. Disrupted learning and economic shock exposes vulnerable children to additional child protection risks. For example, as seen in the Ebola crisis, school closures led to higher rates of drop out for girls and a rise in teenage pregnancy and early marriages.'
Rebecca Curley, UWS Education and Inclusion Specialist
THERE HAVE BEEN A WIDE RANGE OF INNOVATIONS ACROSS THE GLOBAL EDUCATION SECTOR
Audrey Giacomini shared the main trends she has seen in her role at WISE:
Many organisations have had to rapidly shift gear, focusing on health rather than education. At UWS, we quickly pivoted our approach in March to provide water, sanitation and public health support in the remote regions in which we work.
The crisis has given many organisations the push they need to experiment with new innovations. On the flipside, some have been able to harness existing innovations and put them to use in new ways.
Organisations, particularly EdTech companies, have begun to provide education resources for free making them more widely available than ever before.
THE PANDEMIC HAS PROVIDED A LEVEL PLAYING FIELD FOR TEACHERS TO GET THEIR VOICES HEARD.
Vikas Pota talked about his experience witnessing teachers excluded from decision making. Now, teacher voices are becoming more prominent as their role within communities becomes clearer. Vikas believes this is leading to a greater desire to hear teacher perspectives and include them in the conversations around global education.
---
'One of the responsibilities we have as common citizens of the world is to stop running down the profession. When was the last time you said thank you to a teacher?'
---
Thank you to everyone who joined us for the webinar. If you would like to receive the details of our upcoming events, please sign up to our newsletter here.
Watch the full webinar:
On 7th May, 6 weeks after we launched our COVID-19 emergency appeal, we held a live webinar to update our supporters on how we have been supporting communities. We heard from:
Gemma Barker, UWS Associate Director of Programmes
Greg Rose, Public Health Specialist
Surya Karki, UWS Nepal Country Director
Tim Howarth, UWS CEO
Listen now to find out the latest news from the countries we work in, the impact of our emergency response, and our next steps to support remote communities.