INTERNATIONAL WOMEN'S DAY 2022

This International Women's Day 2022, hear from some of the incredible women of United World Schools. Together, we are driving change and working for gender equality in the classroom and beyond.
In this blog, some of our female colleagues kindly shared their personal experiences, reflecting on what drives them to work for social change, who and what inspired them, and how they are inspiring others today.
You will hear from Ramila Singh; Senior Finance Officer for UWS Nepal, Chenda Mony; Education Officer for UWS Cambodia, Sovy Thann; UWKindergarten Officer for UWS Cambodia, and female staff members from UWS Myanmar, whose identities have been protected due to the ongoing political situation in Myanmar. 
Here are the voices of just some of the women that choose to challenge gender inequality every day through their work at United World Schools. Thank you to every single teacher, education officer, community member, staff member and volunteer who champions female education and gender equality every day across United World Schools and beyond.
WHICH FEMALE ROLE MODELS INSPIRED YOU, OR CONTINUE TO INSPIRE YOU TO WORK FOR GENDER EQUALITY? 
I was very lucky to be born in a family where the leading role was played by my mom because my father used to be mostly out stationed due to work. During this phase my mom used to always inspire me to develop myself and think about how I can contribute to the community in future. This is the reason I became a big believer of saying, "If you want to Make a Change, Be the Change".
– Ramila Singh, UWS Nepal
HOW HAVE YOU OVERCOME OBSTACLES IN YOUR LIFE TO INSPIRE OTHERS? 
Chenda Mony, UWS Cambodia: In my school age, I went against my family and people in the village to continue going to school till I finished high school; then I continued to university at which I supported myself by having a job while still at university. This experience is what I use to inspire other women and younger females, to remind them that we have the right to achieve and set any goal we want in life, that we can decide when and who to marry, and then we also have the right to do business or work to bring another source of income in the family.
Sovy Thann, UWS Cambodia:
When I first started working, I had faced many discrimination for my work and my voice was not seriously considered and valued. Despite this challenge, I continue to encourage myself to keep working hard. Today, I feel better because this challenge is fading away, because the system has changed. We have a wider education campaign that promotes women's rights and gender equality across the country. In addition, there are more women in leadership roles in the government and NGOs sectors.
UWS Myanmar: From my experience, having role models at national and local levels have been identified to encourage the colleagues, friends, families, and broader communities to ensure equal participation for women and men, girls and boys in the community. The social benefits of gender equality should be explored and celebrated. Women's participation in the decision making from family level to community level make the men reduce the burden, and help improve wellbeing for the children.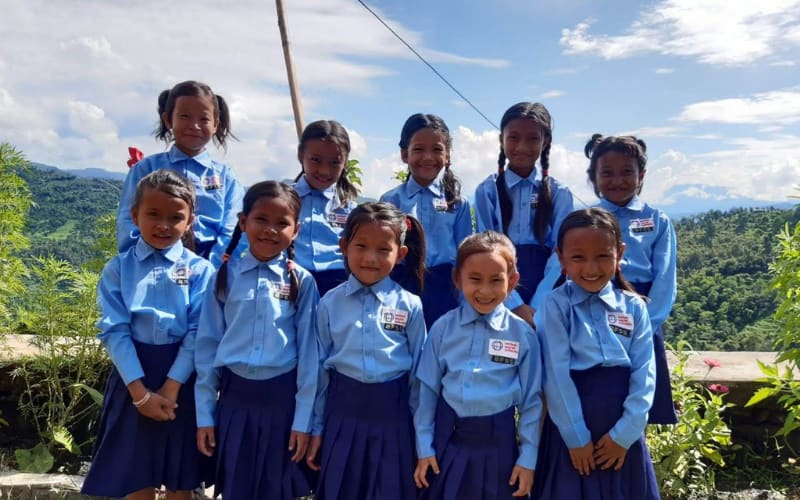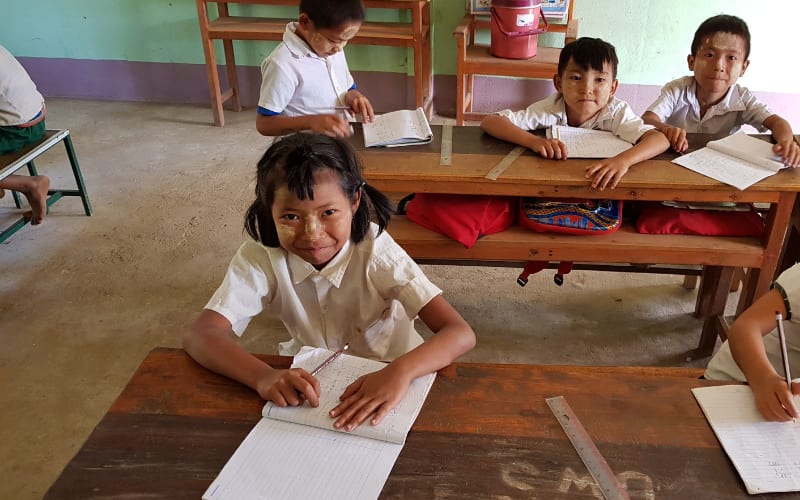 WHAT DRIVES YOU TO CHAMPION GENDER EQUALITY WITH UNITED WORLD SCHOOLS?
Ramila Singh, UWS Nepal: When you see the education scenario in Nepal it is very regressive this is why I was inspired to join UWS Nepal as this is dedicated to educating children especially girls. Once I started working in UWS I felt blessed to be working in an organization that truly practices the concept of women empowerment as well as hears what the employees say and value their feedback and contributions.
Although I am blessed to have such a wonderful team, it's very sad that I cannot say the same for other working women in Nepal. If you see in the context of Nepal, High Girl Illiteracy Level and Women Workplace Inequality are the major issues in Community today so to help in solving these issues I have also been involved voluntarily with other NGOs that practice Women Empowerment and Community Development.
Chenda Mony, UWS Cambodia: The factor that inspires me to drive social change and support organisations like UWS is that I see the importance and value of education that UWS has brought to the communities so far. I think empowering women is very important because we are training to increase human resources in every generation to change perspectives. Since I started working for UWS, I see that most of UWS work is also focusing on women and girls, that is when I feel even more committed to work in the education sector.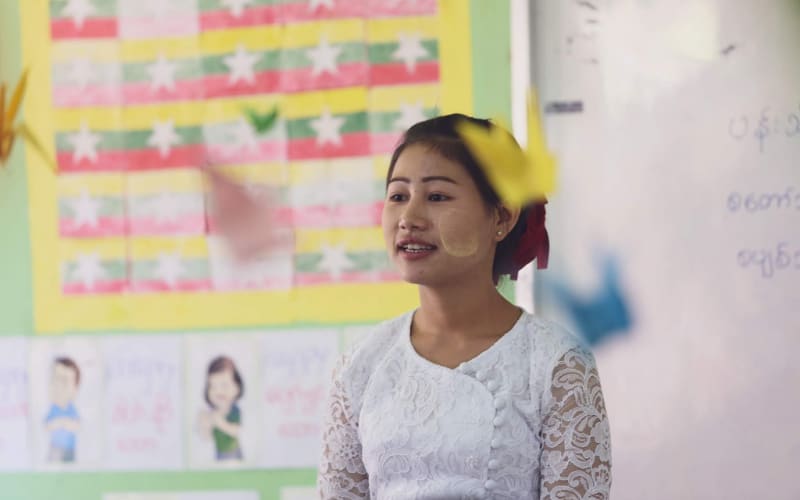 WHAT ARE THE BIGGEST CHALLENGES THAT WOMEN AND GIRLS ARE FACING IN YOUR COMMUNITY TODAY? 
Sovy Thann, UWS Cambodia:
Younger girls are facing a big challenge nowadays due to their family economic situation. In the past, most families did their farming close to the villages. But now these farms are sold to the outsiders, thus they have gone to clear the forest that is really far away from the village. Often, families would spend their time there. This is a challenge for young girls to come to school from the farm because it is relatively unsafe to be on the road.
UWS Myanmar: There are still widespread beliefs across the country and among different religious and ethnic groups. And the cultural norm acts as a barrier to the realization of women's rights.
Cultural norms impact heavily on women's opportunities for health, education and ownership of property. Such norms include: women's menstruation is dirty; women are for reproductive work, housework and care to children; encourage women to sacrifice themselves for their families; and position women as inferior to men in the household. In ethnic culture (i.e Chin ethnic), women are not allowed to inherit all their parent property even if she is the only one child in the family. One of her father's brothers would inherit the major property. Furthermore, according to the marriage cultural norm to maintain life-long marriage, women are held to endure the violence of the husband.
United World Schools is wholeheartedly committed to challenging gender inequality in every facet of our work, and the passion and commitment of our female colleagues and community members is essential to achieving our mission. To find out more about how we champion gender equality in the communities we work in, and across our organisation, read our inclusion policy.