AMANDA REDMAN CHAMPIONS EDUCATION

May 13, 2021
United World Schools
4 mins
We are incredibly grateful to acclaimed actor Amanda Redman (New Tricks, At Home with the Braithwaites, Good Karma Hospital) for supporting Happily Ever Smarter, our first UK Aid Match campaign.
Amanda beautifully narrated our campaign launch film – released on 29th April – by award-winning animation studio Partizan. The film tells the story of Kanchi, one of the many bright, strong and determined students we're helping to access education for the very first time, high in the Himalayas in Nepal.
Just ahead of launch, we spent some time discussing our plans with Amanda. Here's what she shared about her deep connection with Nepal and the South Asia region, and motivations for supporting our campaign…
"I visited Nepal in 2015, just a few months after the earthquake which devastated the country. It broke my heart to see how the kind, hard working people I met had completely lost everything. We visited a very remote area where a school had been built, but this had been destroyed too and the children were crowded into tents trying to learn"
– Amanda Redman
In these remote areas, I saw how children so desperately want to get an education that they walk for hours along treacherous mountain paths to get to school, and then back again at the end of each day. I met one young mum, Sunita, whose home had been completely destroyed and they were sheltering in their chicken coup. She told me that all she wanted was for her two daughters to be educated so that they can have a better future.
It's absolutely staggering to learn that even in 2021, one in six children worldwide don't go to school. Visiting rural Nepal really brought home to me how vitally important education is, it really was eye-opening. We think having education is such a basic thing, and something that every child has a right to, but for so many it's still a luxury.
The loss of learning, which has been exacerbated by Covid-19, has forced me to reflect on the children I met in Nepal following the earthquake in 2015… I've been an advocate for child rights for many years, so I was inspired to see what UWS are doing and how they are teaching marginalised children in some of the hardest to reach places in the world – and giving them the vitally important education they deserve.
I am honoured to be supporting Happily Ever Smarter and delighted to help share the story of Kanchi – one of the many strong and determined children UWS is helping to go to school for the first time. When I was invited to support this campaign I didn't need to think twice; I've seen first-hand what people are up against and so I jumped at the chance to get involved. What United World Schools is achieving by working hand in hand with local communities in some of the most remote parts of the world is magnificent. I hope that together, we can give thousands more children a chance to have a brighter and more secure future."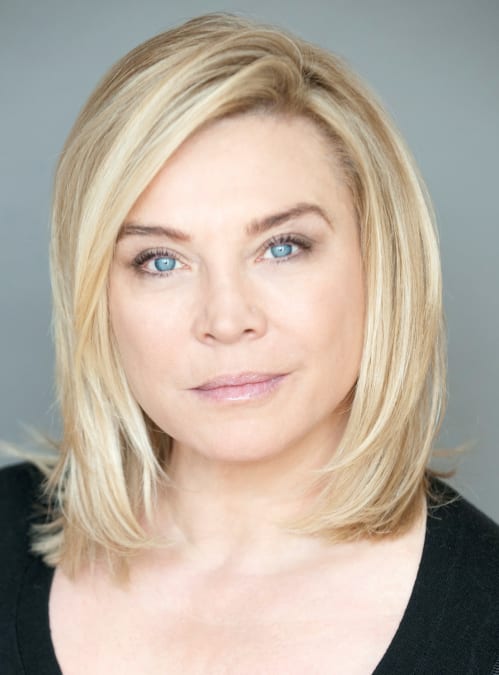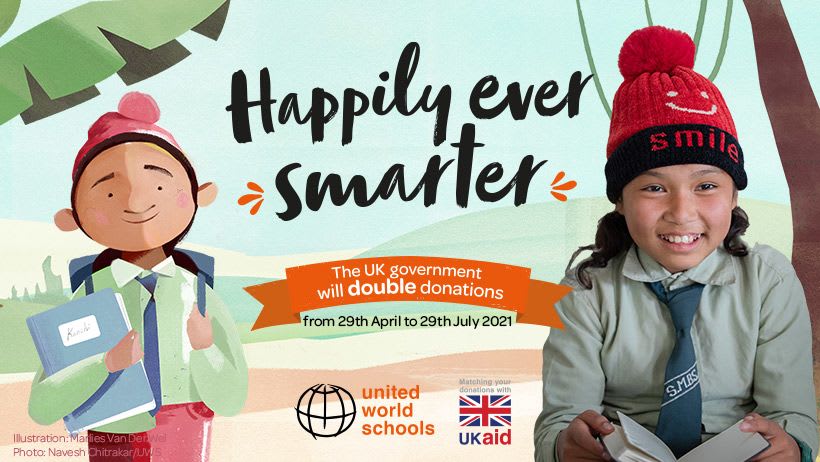 Match funding from the UK government will be used to help over 8,505 out of school children in some of the most remote areas in Nepal to go to primary school for the first time.
All donations will help marginalised children in remote communities to access life-changing education across Asia, so that they can live Happily Ever Smarter.
Together we can make going to school a reality for thousands of primary-school-age children, for the very first time in their lives.