OUR NEW CAMPAIGN: HAPPILY EVER SMARTER

April 28, 2021
United World Schools
5 mins
What is the Happily Ever Smarter campaign?
Happily Ever Smarter is our campaign aiming to reach over 10,000 primary school age children from remote, marginalised communities with a quality education, for the very first time in their lives.
Between 29 April and 29 July, the UK government matched all UK donations made up to £2 million to help transform children's lives through education in Nepal and across Asia.
Watch Kanchi's story to find out how education can help children live Happily Ever Smarter.
What does it mean to double my donation?
For every £1 that was given to United World Schools between 29 April and 29 July, the UK government matched this by giving £1.
Match funding from the UK government will be used to help over 8,505 out of school children in some of the most remote and marginalised areas in Nepal to go to primary school for the first time.
All donations will help marginalised children in remote communities to access life-changing education across Asia, so that they can live Happily Ever Smarter.
How will my donations make a difference?
Globally, one in every six children are out of school. Across Asia, a staggering 18.7 million children of primary school age do not have the opportunity to attend school. In the regions of Nepal where we work, it is estimated that more than 67,530 children of primary-school-age are currently not in school, and less than a third of the population completes primary education in these regions.
Covid-19 has exacerbated this education crisis making it even harder to reach these children. Children from remote, ethnic minority communities are disproportionately affected – especially girls, many of whom have never had the chance to go to school. The girls who do attend school are at higher risk of dropping out by the time they reach their teens, due to the risk of child marriage and social stigma surrounding menstruation.
Schools are often so far away that it's dangerous for primary-school-age children to walk there, and there isn't always an understanding of the importance of education in their communities. In poorer communities, children often work in the home or the fields to help make ends meet, which can keep them trapped in a preventable cycle of poverty and illiteracy.
Children have the power to change the world; you can help them reach their full potential.
Through education, you can help children live Happily Ever Smarter. Together we can make going to school a reality for thousands of primary-school-age children, for the very first time in their lives.
We're working to transform children's futures and entire communities across Asia through our life-changing education model. Through building schools and investing in local communities, we will help thousands of primary-school-age children into education.
We train local teachers, empower students and parents, provide health and sanitation support and partner with regional and national governments. We provide ongoing support until every school is self-sustaining and we are confident in the local authority's ability to maintain it – meaning that each school will continue to provide a life-changing education for generations to come.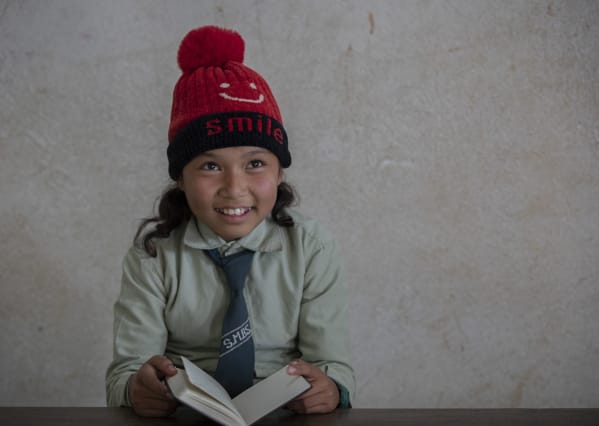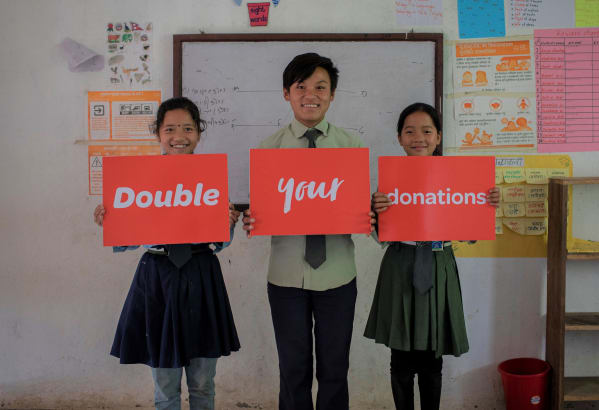 "It will be really nice if my granddaughter continues to go to school and becomes independent. Maybe there is someone with a big heart that will support her."
– Kanchi's grandmother, Dhana Laxmi Rai.
Education helps children like Kanchi (pictured above) live #HappilyEverSmarter; unlocking their future potential, breaking the cycle of poverty and empowering entire communities.
In developing countries, every additional year of education can increase a person's future income by an average of 10%, leading to brighter futures for their family and community. For children from some of the poorest and most remote areas across Asia, every additional month and year of quality education makes an enormous difference.
In just 12 years, United World Schools has transformed hundreds of communities and thousands of children's lives. We've reached 43,000 children in Nepal, Myanmar and Cambodia with a life-changing education – and with your support, we can help even more children live Happily Ever Smarter