ONE MAN AND HIS MOTORBIKE: THE RACE TO BRING CHILDREN BACK TO SCHOOL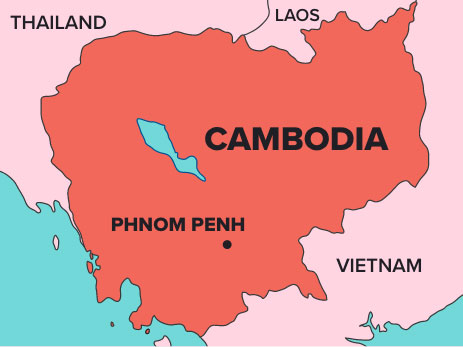 Since the outbreak of COVID-19, Mr Hy Sombo has spent a lot of time on his trusty motorbike. He is an Education Officer in O Ya Dav, a rural province in northeastern Cambodia, just a stones' throw from the border with Vietnam. He looks after five UWS schools in the province, supporting schools and training teachers.
In mid-March, schools in Cambodia were ordered by the government to close. After being closed for five months, the Cambodian government decided in September that it was safe to reopen the schools.  
With this good news, Mr Sombo and his team in Cambodia set about preparing for the children to return. They bought plenty of PPE, and bought everyone their own water bottle to reduce the risk of spreading the virus. They also made sure that every school had facilities where children, teachers, and other members of the community could wash their hands.
With the additional PPE, and the introduction of a shift system in school to make sure social distancing could be achieved, Mr Sombo and his team were excited to see the children return to school. On the 7th of September, the schools opened their doors to welcome back the children, but in one school, only just over half of the children returned. So Mr Hy Sombo hopped on his bike to find out why, and to bring every child back to school.
"At the beginning of the school reopening process, we got about 60% of children returning back to school. We continued to monitor why there were only so few children who came back."
– Mr Hy Sombo
Working with the teachers and staff members at Som school and others in the community, Mr Hy Sombo travelled around the village to find out why the children weren't coming back to school. He and his team found that some of the children had fallen ill during the school closure from other diseases which spread easily during the rainy season, such as dengue fever and malaria, and they are working to bring healthcare to these children.
Other students had been asked to help their parents with farming and other activities to keep their families out of poverty. These families needed support and understanding for the long term benefits of education.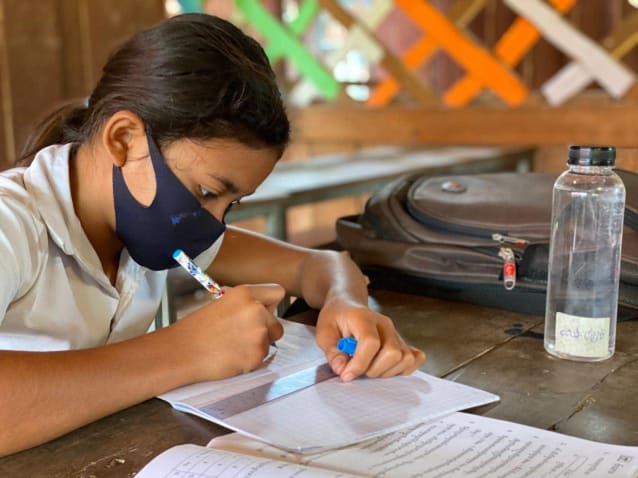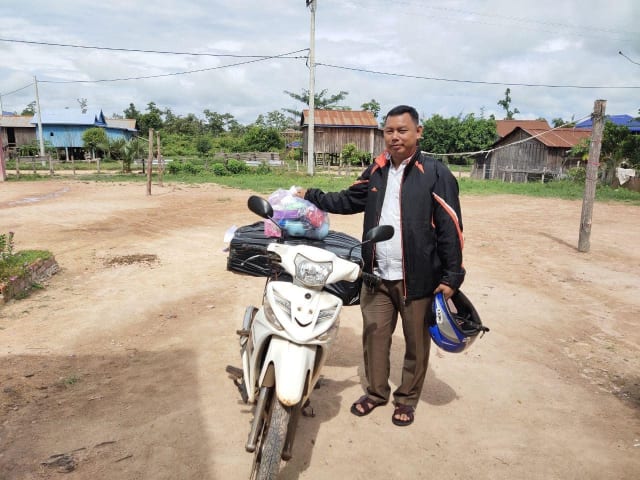 There were also issues with the new school shift system which allowed social distancing, as the students were only in school for a couple of days a week. "Students were not so good with remembering which days of the week are their turn to go to school," says Mr Hy Sombo.
Mr Hy Sombo drove from house to house on his motorbike to personally invite each child to return to school, and met with the village chief to help encourage families to send their children back to school. Through his determination, 70% of students returned to Som school in September – an increase of almost a quarter of the entire school.
But as with all things this year, there were more surprises around the corner. Due to rising numbers of COVID-19 cases in the capital city, Phnom Penh, schools in Cambodia have once again been ordered to close this December.
Thankfully, Mr Sombo and our other Education Officers around Cambodia, Nepal and Myanmar are working tirelessly to overcome these challenges. They continue to encourage children to engage in distance learning, and make sure that their passion for learning isn't dampened by their time away from school.