DAY OF THE GIRL CHILD 2021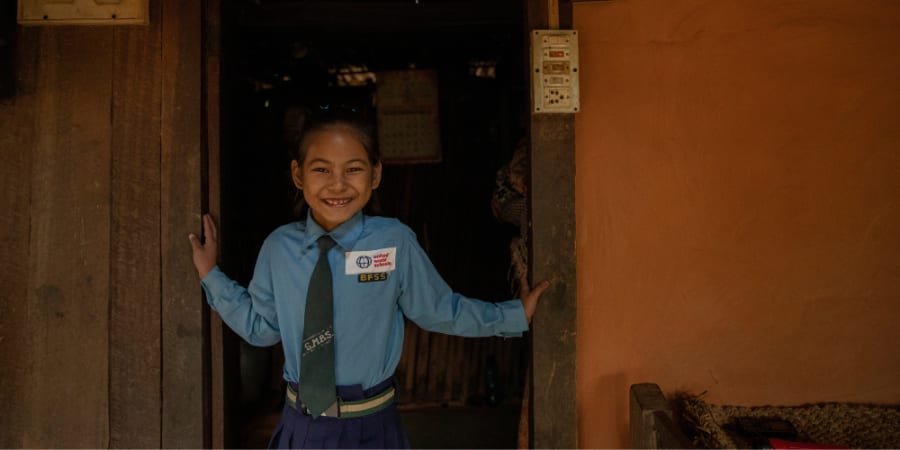 October 10, 2021
United World Schools
4 mins
Every day, girls miss out on education because of their gender. All over the world, girls are taught to find someone, and boys are taught to be someone. Every child, regardless of their gender, has the right to receive a quality, inclusive education.
This UN International Day of the Girl Child (11 October) read the story of Preeti who is the first girl in her family to go to school. With quality, inclusive education, girls in remote regions can follow their dreams.
"I live in Heluwabesi with my aunt and uncle. I have no idea where my mother has gone. I don't even remember her. According to my Auntie Bhim, she left my father and went for another man, when I was just a little girl. After that, my father took me to a person in the village and asked them to look after me as he was unable to do so on his own.
One day, Auntie Bhim came to get me. At first, I didn't want to go as I had gotten used to living with my foster family, but she said she will look after me like her own daughter. I still resisted, but she insisted and so, I went to live with her, my uncle and my little 'sister'. My aunt helped me and bought me new clothes."
Preeti's aunt Bhim never had the chance to go to school. She's determined that Preeti has the opportunity to learn, and follow her dreams.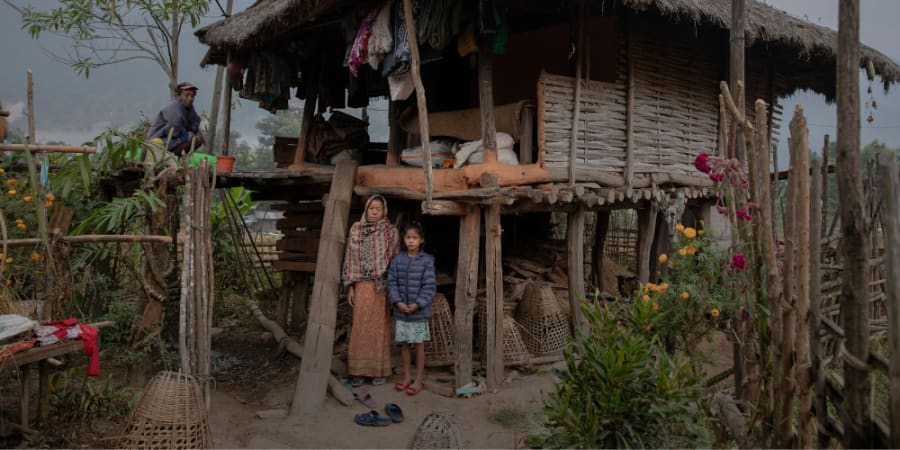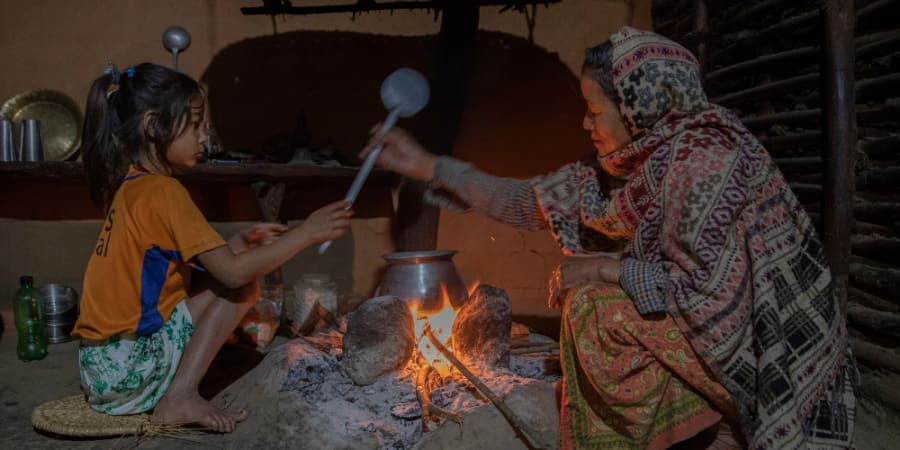 "When I was young, I wanted to go to school, but I never went because my father asked me not to go – he needed me to stay home and work. So I never went to school."
Preeti
"I worked at home; my brothers would ask me to chop firewood, it was those kinds of chores.
I believe that going to school will improve my children's minds and I tell Preeti, my eldest niece) to study. So, as long as I am here, they get to focus on their studies.
I have hope that she can become an important person in the future. I advise her to study and not be distracted."
As the first girl in her family to go school, Preeti has the chance to break the cycle of poverty, and to dream of something more.
"Auntie Bhim insists that I go to school every day – and it makes her happy to see me go. And I enjoy going to school. On my way I see lots of beautiful fields, but it takes a long time to get there as it's a bit far away from our home.
I like the school environment and enjoy studying. I feel glad when our teachers let us play – I love to skip. My favourite subject is Nepali. When I grow up, I want to become a doctor. "
Preeti's teacher Laxmi is glad that Preeti has a chance to get an education, something that wouldn't have been possible without the building of the school in the village.
"When I taught her Maths in class 3, I asked her to study the multiplication table of 2 and she was almost the first one to memorise the multiplication table, which proves that she has an intelligent mind.  Even the top ranked students could not compete with her."
This International Day of the Girl, help girls like Preeti to get the education that every child deserves. Donate today, and your gift will help us provide education to remote and marginalised communities, to help girls like Preeti break the cycle of poverty, and have the chance to achieve their dreams.