THE DRUM & SHUTTERSTOCK INVITE YOU TO TAKE THE '180 CHALLENGE' IN SUPPORT OF EDUCATING CHILDREN IN THE WORLD'S MOST REMOTE PLACES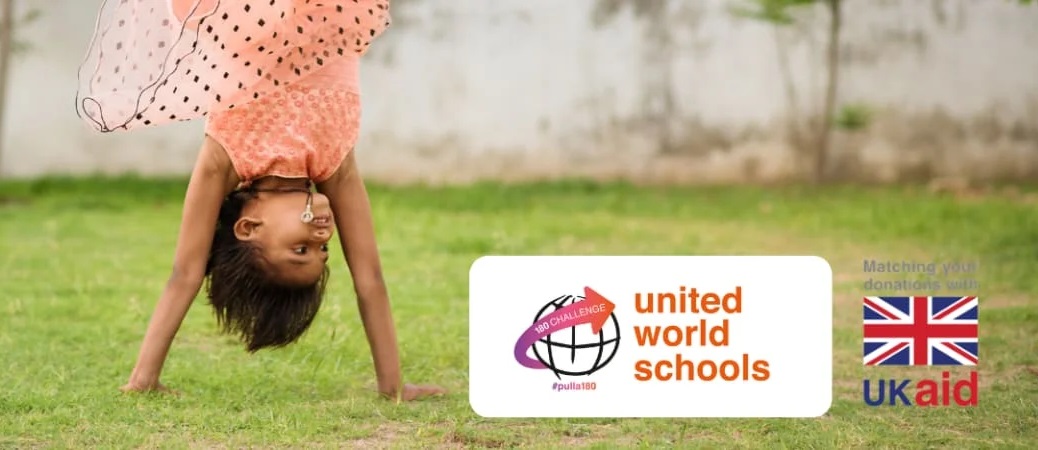 LONDON, June 28, 2021 – The Drum and Shutterstock, today, are launching "The 180 Challenge" in the industry to support United World Schools (UWS), an organization dedicated to providing a free quality education to children in some of the world's poorest regions. The unified goal is to create and execute an important fundraising digital campaign that encourages the public to #pulla180.
Through a dynamic and visually led digital campaign the public will be asked to #pulla180 by doing any activity they like; from running 180k, or baking 180 cupcakes, to doing 180 dance moves on TikTok. Nothing is too simple or too wacky.
The 180 Challenge is inspired by the story of 6-year-old Amir who before Covid-19 had to walk for 180 minutes to and from school every single day: that's three hours of clambering up steep hills and through dense vegetation, with the risk of landslides during the monsoon. United World Schools is working hard to build and develop schools closer to children like Amir so education is more accessible. In his region of Nepal, less than a third of the population completes primary school, keeping children in remote and marginalized communities trapped in a preventable cycle of poverty and illiteracy.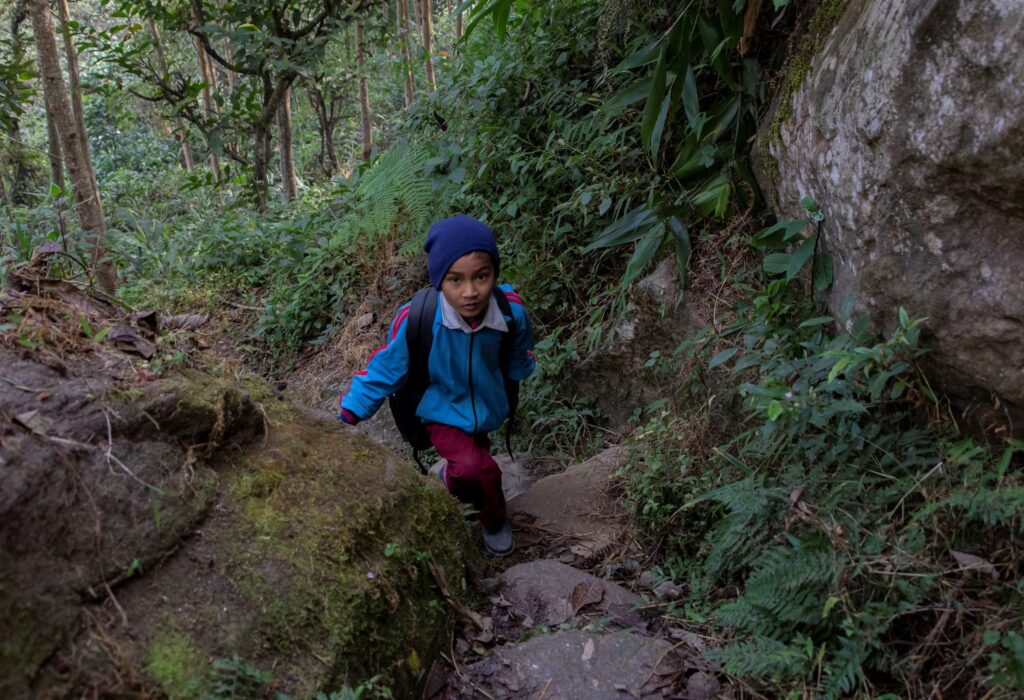 Right now, Covid-19 is threatening education in Asia. Across the world, 59 million primary-aged children are already missing out on education, and the rapid spread of a new Covid-19 variant means that accessing a safe, quality education is more difficult than ever before. Now Amir's school is shut completely, and his lessons are being taught on the radio. Just £10 ($14) could provide a child from a remote area of Nepal with a radio to keep them learning through radio lessons.
The 180 Challenge will be inviting corporates, schools, influencers and the general public to take part in a fundraising initiative to raise £50,000 ($74,500) and help deliver accessible, quality education to children like Amir.
Tim Howarth, CEO of United World Schools (UWS) said: "Every child deserves the opportunity to go to school. Through developing schools, training teachers and empowering local communities, UWS gives children like Amir the opportunity to access quality education, and a chance to live #HappilyEverSmarter.
"We are thrilled to have The Drum and Shutterstock driving the 180 Challenge. Together we will make going to school a reality for thousands more primary-school-age children, many for the very first time in their lives."
The Drum's managing director of events, Lynn Lester said: "The Drum is about providing global solutions and there are few problems that require more attention than educating the children of the world. We were incredibly excited and humbled to take up this mission – and look forward to seeing the roll-out of what we aim to be a lasting, impactful, and results-driven campaign. If the last year has taught us anything, it's that marketing can really change the world and this year, we want to keep that momentum going by spreading goodwill. And that's why we are supporting UWS – a small but impactful charitable organization that truly makes a difference."
"We realized immediately the importance of The UWS 180 Challenge, and how its themes of philanthropy and social impact echo the collective spirit at Shutterstock," said Aiden Darné, Global Head of Shutterstock Studios. "Harnessing the power of storytelling, and our global reach working with brands and creatives from all over the world, we are proud to play a part in amplifying this meaningful mission."
The 180 challenge will launch on Monday, 28th June and will run until Friday 29th July. The challenge is part of a wider UK Aid Match campaign where the government will double any donations to United World Schools before 29 July 2021. To get involved visit https://www.unitedworldschools.org/the-180-challenge
Ends
Notes to Editors:
For more information, spokespeople from UWS please contact:
Karen Garvin [email protected] 07971 576917
For more information, creative and spokespeople from The Drum please contact:
Lynn Lester [email protected]
About Shutterstock Studios
Shutterstock Studios is a complete end-to-end creative solution provider that produces a global high quality library of daily fresh content, brand storytelling and more through its proprietary network of producers, cinematographers, animators and storytellers. The team of talent will be tasked to use Shutterstock Studio's full range of capabilities and services to assist in the creation and execution of the brief.
About The Drum
About The Drum
The Drum is the global solutions source for a marketing, media and advertising industry in flux. The Drum has 1.2 million engaged global readers and key offices in London, New York, Singapore and Glasgow Scotland. We offer actionable insights and inspiration focused on key topics including innovation, e-commerce, CX, creativity and media. Visit TheDrum.com. The Drum: problem solved.
About United World Schools
United World Schools (UWS) develops schools in some of the most remote, impoverished villages in the world. UWS works with local communities and champions inclusive, innovative and sustainable education, including remote learning during the Covid-19 pandemic. Since 2008, UWS has developed over 250 community schools and trained 1,000 local and government teachers and reached 43,000 children in Nepal, Myanmar and Cambodia with a life-changing education. UWS is a 2019 WISE Award Winner for educational innovation, and a 2020 UNESCO King Sejong Literacy Prize winner for ethnic minority literacy programs.
About The UK Aid Match Campaign
From 29 April to 29 July 2021 for every £1 you give to United World Schools the UK government will match your donation by giving another £1. All donations will help children from very remote communities access education across Asia. UK government funding will go to UWS' programs in Nepal to help over 8,000 out of school children in some of the most remote areas go to primary school for the very first time. Donations from the British public will be spent across all UWS' education programs in Nepal, Cambodia and Myanmar.
United World Schools (UWS) aims to raise £2 million with Happily Ever Smarter to build, resource and equip 70 new schools, train 375 local people as community teachers and reach 10,000 more children, with education.