NEW BEGINNINGS IN MADAGASCAR

September 15, 2022
Peter Campling
4 mins
A Message from our Global Director of Education, Peter Campling
A few months ago I was standing on a rather barren area of sand, in the community of Ampandrivotse. Young men wearily heaved their 'parogues' (traditional fishing canoes) from the water while the elders mended nets, women prepared food in their tiny dwellings and children sat around rather aimlessly in the shade of bushes or played along the shoreline – there seemed to be a tangible lack of purpose and hope.
Now, I'm delighted to report, our first five schools have just opened in Madagascar and one of these (as the vibrant photo below shows) is on the same area of sand I was standing on earlier this year in Ampandrivotse.
Our five schools have been built in the Andavadoaka region, an isolated coastal area where the Vezu ('paddler') tribe have lived on a diet of fish, seaweed and sea cucumber for hundreds of years. Their livelihood is now threatened by the joint effects of climate change and off-shore 'industrial' fishing. To make matters worse there are very few schools, there is a shortage of teachers and very little infrastructure to train and support teachers. Due to these challenges, neither the government nor other NGOs have ever attempted to establish formal education across this region.
At UWS we believe that the best way to break this vicious cycle of poverty – even in the most remote and marginalised communities – lies in the provision of education and we have developed a pioneering approach that overcomes the challenges.
We build schools in partnership with the local community
We establish a local 'School Support Committee' to run the school
We recruit and train local people to be our 'Community Teachers'
We set up an 'Administration, Training and Resource Centre' (ATR) for every 25 schools that we build. The ATRs support the development of teachers and schools and enhance the capacity of the local education authority to ensure quality provision.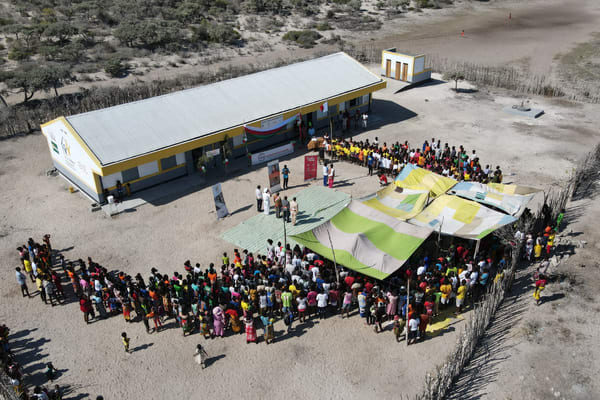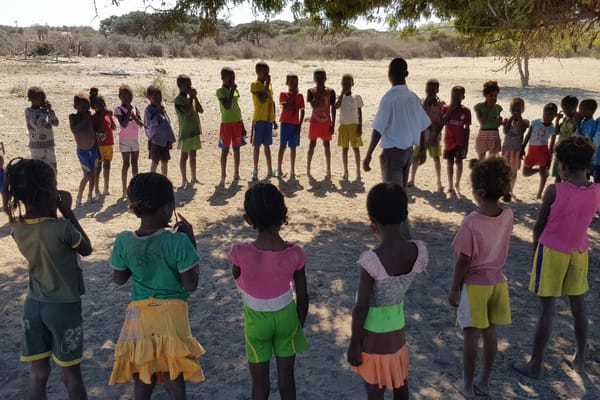 In Andavadoaka, over the next eighteen months, we will build a further 20 schools and the ATR to complete the first UWS Madagascar 'Hub'. After a five year development programme, responsibility for all these schools and the ATR will transition to the local communities and the state education system, ensuring their long term sustainability.
Our goal in Madagascar is to build 200+ schools (8 'Hubs' with ATRs), train 500+ Community Teachers and enrol 80,000+ 'out of school children'.
We began this venture in partnership with the Axian Foundation and Blue Ventures and have recently formalised additional partnerships with the Ministry of Education and UNICEF. The combination of our global knowledge and expertise in running development education programmes and the national and local knowledge and expertise of our partners, gives us confidence that this programme will be successful.
But our ambition does not end there – we believe that through 'sector influence' and the scale up of the UWS Madagascar model, we can bring education to remote and marginalised communities across sub-Saharan Africa. Thank you for your ongoing support for this programme and for our programmes in Cambodia, Nepal and Myanmar. Over the last ten years over 49,000 children have experienced the joys of going to school thanks to UWS.
In addition to operating at scale, we focus on ensuring quality, inclusion and sustainability in all we do. We are a low cost and high impact charity, pioneering new practices and transforming the lives of current and future generations in some of the world's poorest regions. We are efficient and effective and we stand up to the scrutiny placed on modern charities through our sustainable and community-led practices.
Through your generosity we are able to bring hope and the prospect of a brighter future, to children in communities such as Ampandrivotse. Thank you.