SUPPORTING GIRLS TO KNOW AND EXERCISE THEIR RIGHTS

September 13, 2022
United World Schools
4 mins
At United World Schools (UWS), we are painfully aware that gender parity in access to education does not guarantee gender equality within the classroom.
Girls face additional disadvantages and are at a higher risk of dropping out of school by the time they reach their teenage years in comparison to their male peers.
Usually this is due to differing gender-based cultural norms and expectations, such as child marriage and the social stigma surrounding menstruation. In Ratanakiri province, Cambodia, where UWS operates, nearly 60% of girls are married before they are 18 years old (Action Plan to Prevent & Respond to VAC 2017). Long walks to and from school also present additional safety concerns for girls due to the threat of gender-based violence.
Inclusive education is central to our education model. From the outset, we work in partnership with communities who commit to sending both girls and boys to school. Through our WASH (water, sanitation and hygiene) facilities and safeguarding measures (for which we have been accredited by Keeping Children Safe), we ensure the school environment is safe for girls and considers their needs. We hire and train community teachers who teach children in a language they understand (initially the local language) and use positive, child-centred teaching methods. For us, education is about every child feeling supported by their teachers and parents, safe in the classroom, and having the opportunity to pursue the futures they choose.
This is why we are proud to be working in partnership with Educate A Child (EAC), a global programme of the Education Above All Foundation, to deliver a Dropout Prevention Programme and further our inclusive education agenda. Our three-year Dropout Prevention Programme will support the children most at-risk of education marginalisation and early dropout, to stay in school. Addressing the barriers to learning faced by girls is a crucial part of this programme.
As part of this programme, we have established Girls' Clubs to support girls on relevant issues and also to serve as support mechanisms for the girls at-risk of early school dropout. The clubs aim to increase girls' resilience, as well as awareness and knowledge of how to exercise their rights.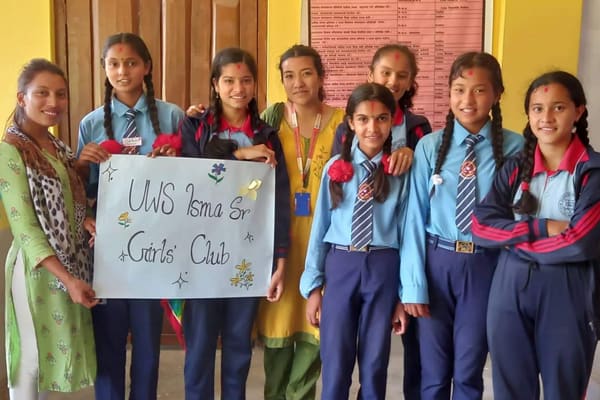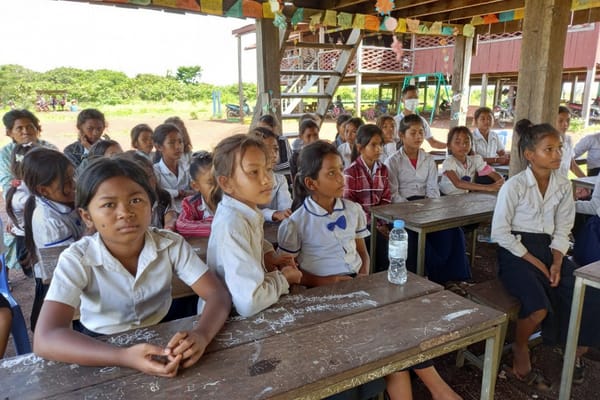 "I am a Girls' Club Leader at my school. Before the girls' club we did not have any study groups. Now I understand more about the importance of peer education. I feel more confident after being involved with the Girls' Club"
– Yi*, Grade 6 Student at UWS Dey Kro Hom School.
In the Girls' Clubs, sessions cover topics including, menstrual hygiene, gender equality and leadership development. To encourage leadership and self-esteem, UWS Girls' Clubs have girl leaders, who are older students enrolled at the school. Yi* is a Girls' Club Leader at UWS Dey Kro Hom School in Cambodia.
Older girls are often amongst the most at-risk of dropping out of school before finishing their primary studies in Grade 6. Many feel pressured to leave school to get married or to support their families. But Yi and her peers are determined. The Girls' Clubs focus on educating girls about their rights as children and young people, and empowering them to advocate for human rights for themselves, their peers, families and communities.
The Girls' Clubs are part of our wider Dropout Prevention Programme to address inequalities within education through long-term systemic change. These interventions include, among others, community-awareness meetings, assistance with children's travel to school, establishing mothers' groups, delivering holiday and evening classes, and providing sanitary kits and menstrual education for adolescent girls. The goal of the programme is to increase the retention rates for of over 5,000 primary-level children at-risk of dropping out across Nepal and Cambodia
United World Schools will continue to support children to realise their right to an inclusive education and provide them with the tools to shape their futures, on their own terms and build pathways to new opportunities.
*name has been changed in line with our child protection and safeguarding policy